Anniversary Flowers
Anniversary Flowers
Anniversary flowers/roses are always a great way to remind her you still love her, more than ever. Send them to her place of employment, believe me they love getting flowers/roses at work.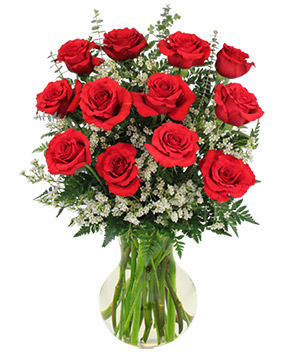 Red Roses and Wispy Whites
Classic Dozen Roses
1 Dozen of our very best 70-80cm roses from South America. Our roses comes with everything, greens, baby breath. Simple the Best!!!